Story of the Novalliance group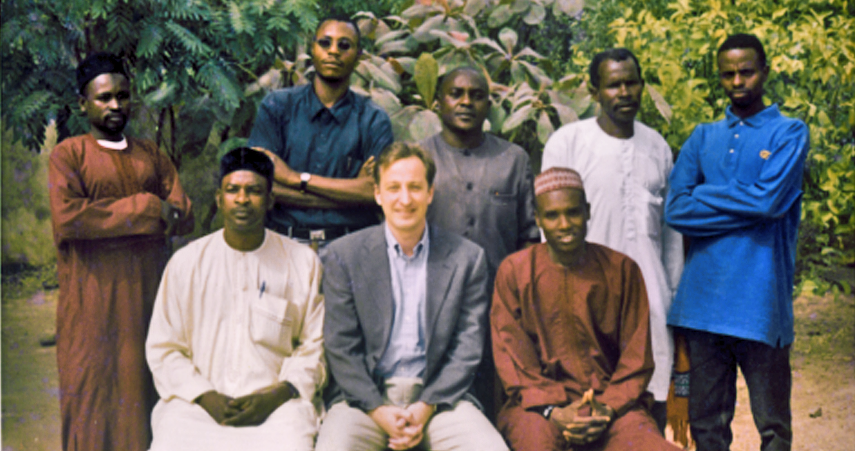 The story of the group began in 1996, with the creation of Semagri, a farming company in Cameroon. Since then, Novalliance has been working alongside producers to support them and to provide access to quality vegetable seeds.

1996 – 2001: a family history
Ronan Gorin, the actual CEO of the Group, has, since he was young, been sensitized to the love of agriculture and land by following the example of his grandparents, peasants in Brittany. Born in a small village in Central African republic, and raised in France, he has always been attached to Africa.
In 1996, just after his diploma of agricultural engineer, he decided to create his first company, Semagri in Cameroon. From there he decided to open, himself, several other companies in Africa to live intensively his life of entrepreneur.
| | |
| --- | --- |
| 1996 | creation of Semagri, Cameroon |
| 1998 | creation of Agritropic, Nigeria |
2001: the birth of a Group
The Novalliance group was really born in 2001 when Ronan Gorin, who was an employee of Technisem decided to quit in order to create a new company named Caraïbe Semences in Guadeloupe where he moved with his family.
From 2005, the Novalliance group starts to be in touch with Technisem for a potential takeover which was achieved in 2009. Thereafter, Ronan Gorin re-purchased the first companies created by his father, Mr Émile Gorin, in West Africa. In the same time, the Group grows fast and open new companies in West Africa, Central Africa, Latin America, Maghreb countries, Middle East and Caribbean area.
Finally, it would be necessary to wait until 2015 in order to formally introduce the name "Novalliance".
2001

creation of Caraïbe Semences, Guadeloupe
creation of Madisem, Martinique


2004

creation of Guyasem, Guyana
creation of Agrinova, USA


2006

Semaroc, Morocco
Savana, Kenya

2007

Sahelia Sem, Niger
Carib Seed, Sainte Lucie

2009

Agrisem, DRC
2007
2009
Purchase of Technisem, company created in 1985 by Mr. Emile Gorin, father of Ronan Gorin.
Relocation of the Technisem operations, Maine-et-Loire (Longué-Jumelles)
From 2010, the group accelerated its growth
2010 – 2011: Ronan Gorin purchased several companies created by members of his family in the 1990s.
View the details of the companies
Tropicasem, Senegal, created en 1985
Nankosem, Burkina Faso, created in 1992
Mali Semences, Mali, created in 1997
Bénin Semences, Benin, created in 1999
Semivoire, Ivory Coast, created in 1999
Agriseed, Ghana, created in 2004 

In 2010, the Group continued to grow and build up its workforce, to keep pace with increased investments in the area of Research and with the expansion of its distribution network.
View the details of the companies
2010

Cabo Sementes, Cape Verde
Togosem, Togo


2011

Congosem, Congo
Semidom, Dominican Republic

2012

Seedtech, Sudan
Mozasem, Mozambique
MaoMBé, Mayotte
Armor Genetic, France


2013

Nabat El Djazaïr, Algeria

2014

SeedLab, France
Nova Genetic, France
2015

Agrivision Sénégal, Senegal
Agrivision Cameroun, Cameroon
Agrivision Burkina Faso, Burkina Faso

2016

Agrigab, Gabon
Panasem, Panama

2017

Carib Sem, Dominica

2019

Technisem ME, Dubai
Technisem Thailand, Thailand


2020

RimSem, Mauritania