Community Engagement
Novalliance is passionate about its trade as a seed company. It is convinced that people are the key to its success. For that reason, community engagement is also an integral part of the group's culture. Its vocation is not just to market vegetable seeds, but to take action more broadly in the development of the African continent by partnering with the philanthropic activities of several organizations that work with these populations.

Nova4Children: Collection of donations
With the encouragement of Novalliance director Ronan Gorin, several team members of the Group, wishing to offer a contribution to African children, founded the Nova4Children organization in 2015. The members collect only in-kind donations (school supplies, books, toys, clothing, etc.), which they accept and sort before sending them to partner organizations located in Africa (Burkina Faso, Cameroon, Congo, and Senegal) via Technisem seed containers. The donations come from individuals, companies, and organizations that wish to participate in this initiative and are then distributed to orphanages, many of them located in the bush. In 2017, 230 boxes were distributed in over 20 orphanages.
"This initiative gives us the feeling of being useful and accomplishing something essential for the orphans' well-being," says Lisa Moreau, the organization's president.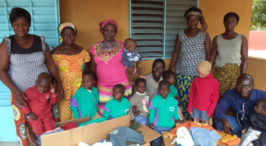 Seed Foundation: Support in Africa
For four years, Novalliance, through the Technisem company, has been a partner in this non-profit endowment fund. Founded in 2009, Seed Foundation works toward agricultural and rural development in Africa in order to improve food security and living conditions for the most vulnerable populations. In order to establish more productive, more profitable, and more environmentally responsible agricultural activities, Seed Foundation works with small farmers throughout the agricultural sector, from production to marketing, including the indispensable step of processing.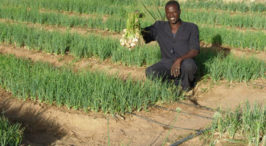 Village & Avenir: Helping the People of Togo
The Novalliance group has supported this organization through sponsorship since 2015. Village & Avenir was founded in February 2010 by three people who wanted to help the greatly disadvantaged populations of the savanna region in extreme northern Togo. 90.5% of the population of that region lives on less that 11.45€ per month (source: PAYSD). The organization has decided to concentrate its efforts on just one village, Tamatougou, and is developing support systems and infrastructure (including a well and a school).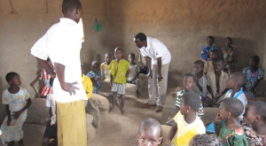 La Main Tendue: Working for the most disadvantaged
Associates of the Semagri company in Cameroon, which is part of the Novalliance group, decided in December 2010 to establish an organization called "La Main tendue" ("outstretched hand") to take action to help the most disadvantaged, orphans, and abandoned individuals. It works in partnership with Nova4Children and Emmaüs of Saumur to accept donations and send them along to various orphanages in Cameroon.