Contribute to the development of tropical agriculture with a human dimension.
Novalliance, a different
worLd vision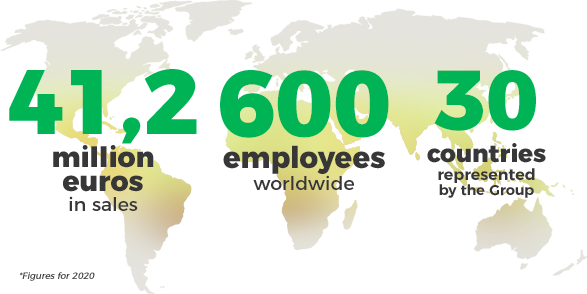 Novalliance is a family-owned company focusing on the selection, production, and distribution of vegetable seeds for tropical zones, notably West Africa, Central Africa, North Africa, the Middle East, South America, and the Caribbean. Novalliance is a complete and strong entity that covers its principal marketing areas through a diverse research organization, the ability to launch new, high-quality varieties, and Business Developer teams that can deploy new networks into unknown markets.
"Guided by our passion of innovation and new ideas, the Novalliance group is animated by the wish of planting seeds for a better world, more respectful of the others"
Ronan GORIN, Novalliance CEO
Our Mission
Allowing African producers to have access to high-quality vegetable seeds, thanks to an ever-larger distribution network, and to contribute more widely to the development of powerful tropical agriculture.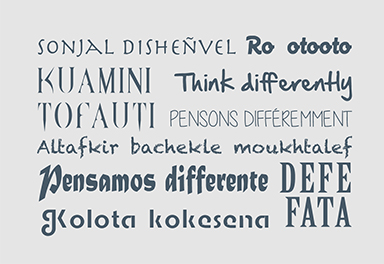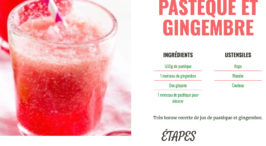 26 January 2021
News
At the end of last year, two Technisem collaborators wanted to set up a blog and an Instagram page to... View Article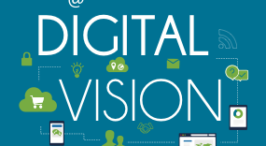 5 August 2020
News
Novalliance wishes to go still further in its digital transformation in order to continue to grow while preserving its assets,... View Article

Novalliance is passionate about its role as a seed company. It is convinced that people are the key to its success.
For this reason, social engagement is a key part of its business culture. Its goal is not just to sell vegetable and flower seeds, but to...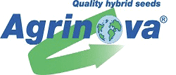 Discover Novaculture, the Novalliance group's technical review to bring you advice and technical support on our products.
Find all the issues of Novaculture.
Join us on the page Facebook Novaculture.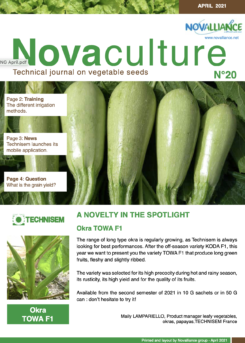 Our Novalliance corporate video
Discover the activities and values of the Novalliance Group: A Franco-African group that is mainly dedicated to the selection, production and distribution of vegetable and floral seeds for tropical areas but also sells a wide range of complementary products (inputs, tools).